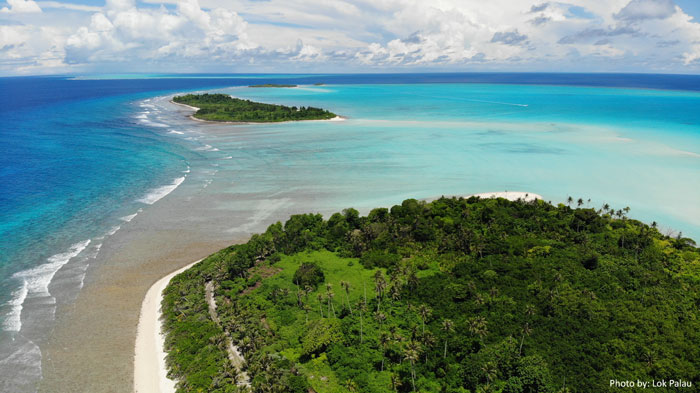 Destination Update
Member Highlight
Fish 'n Fins
At the start of the COVID pandemic
I still remember like it was yesterday. On March 21, 2020, the German consul in Palau called us and asked us to make sure all our guests would return to their respective countries on the next possible flight. After this date we had no more guests and hence no more business.

At first we hoped the pandemic would be under control in 3-6 months, but as we all know, things turned out differently.

All flights to / from Palau were suspended. A difficult time began for all businesses in Palau, including our companies, of course.
During the pandemic - the last 19 months
After Fish !n Fins 5 Star PADI IDC, Diving & Adventure Center and Ocean Hunter Liveaboards have employed their workforce for many years and loyalty to our staff is very important to us, we decided at the beginning of the pandemic not to lay off any of our employees. For economic reasons, we were forced to introduce short-time work and to assign new areas of responsibility to some departments, especially to our diving department.
You can imagine that it wasn't an easy task, as customer service and quality are one of our main objectives, we are employing apart from our diving staff, managers and admin staff, also mechanics, carpenters, welders and electricians.
We used the time with maintenance work and improvements to our products. Our carpenters have made new mahogany furniture for our liveaboard, the 22 outboard motors for our 11 speedboats, our hydro-test and compressor systems have been completely overhauled and our IT team has created a booking system which will allow customers to book online our hotel - diving - PADI course and adventure packages for our Fish 'n Fins Website (
www.fishnfins.com
) and another similar system for our Ocean Hunter website (
www.oceanhunter.com
) - these system were created to provide our guests with a new and time-saving booking alternative. Further more we've had the opportunity to arrange for 4 big ocean and beach clean-ups to keep our pristine Palau as beautiful as our guests expect it to be. Personally I took the time to expand the shark research I am engaged in as president of the Micronesian Shark Foundation.
Palau!s reopening
Thanks to the government of Palau, which pulled out all the stops and acted in an exemplary manner, we were able to have all of our employees fully vaccinated by the end of April 2021.

As early as March 2021, we had sent some of our employees to COVID safety courses offered by our Ministry of Health and all of our companies received a COVID safety certificate by March.

This was very important especially for our Barracuda Restaurant, a restaurant known for its Mediterranean and vegetarian cuisine, as local customers only frequented certified establishments. Fortunately, we were able to generate good sales with our highly valued Barracuda Restaurant, which reduced the economic impact on the group of companies in general a bit.

Palau has been open to tourism since April 1st, 2021 and we were lucky enough to being able to accommodate some single guests and groups from Guam and Taiwan, which has a travel bubble with Palau.

All the guests we currently have are very impressed with the quality of our dive sites - while Palau has long been considered the most desirable destination for diving vacations and group trips by divers, the "COVID break" has actually been quite beneficial to the reef life. The reefs are teeming with a multitude of fish and the colourful soft corals, hard corals and sponges have all been flourishing.

Since the flight situation and entry regulations in transit countries to Palau are still a long way from pre-COVID levels, we will have to endure for some more time without the flow of tourists that we used to.
Summary 
We are happy that we were able to use the COVID time to create innovations for our international customers, to keep our workforce and to keep our operations up to date.
Our employees are safe and our team stays positive and hopes for the best.
Scuba diving is better than ever and will encourage everyone to visit Palau as soon as they can.
We wish that you will be able to travel freely again very soon and visit us in Palau for a special kind of diving adventure with Fish 'n Fins and Ocean Hunter Liveaboards.
Tova Harel-Bornovski, Director

Link to Fish 'n Fins YouTube video:
https://www.youtube.com/watch?v=tnEhILDL0nk&feature=youtu.be