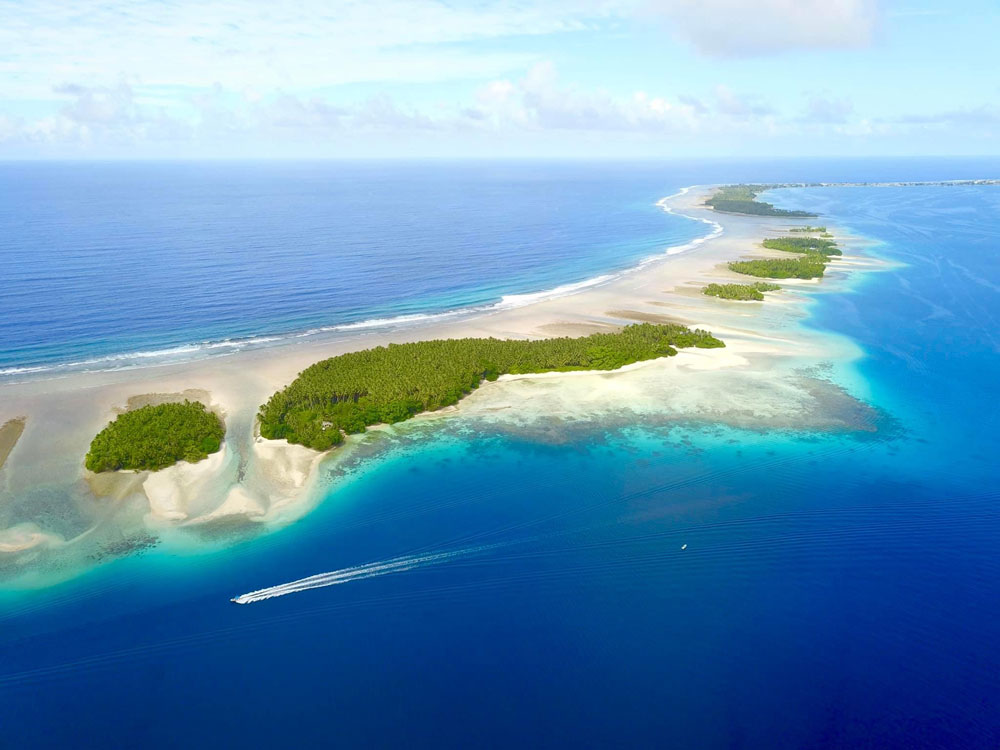 Photo Credit:  Lee Arkhie Perez Photography
Destination Update
Billfish and Urok Tournament 2022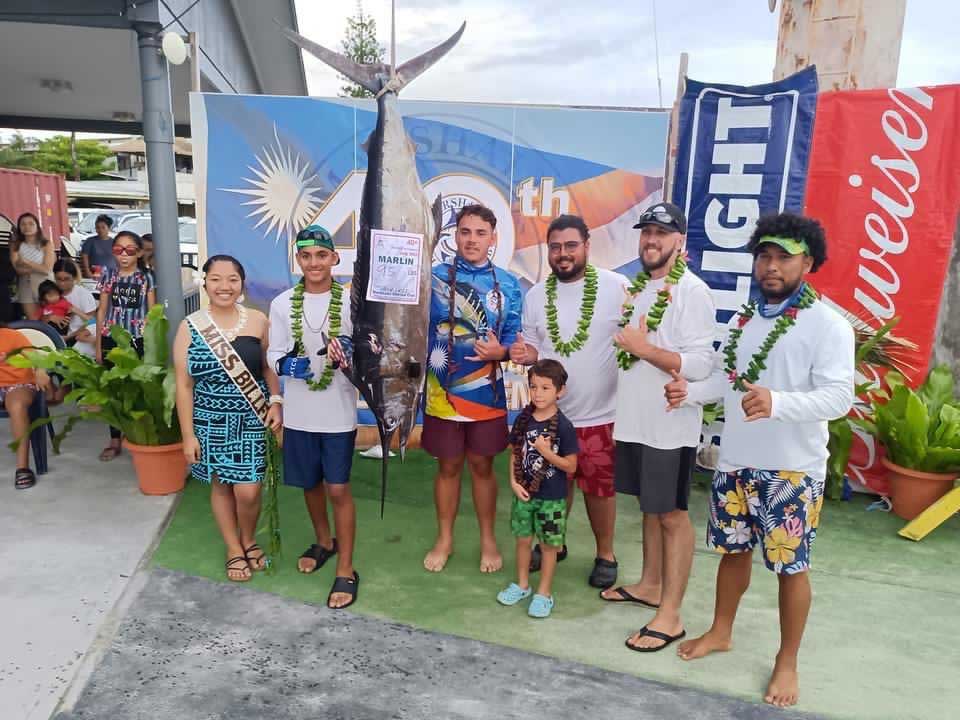 On July 1st and 2nd, 2022, the Marshall Islands Billfish Club (MIBC) hosted a fishing tournament over the course of two days as a way to celebrate the occasion of the 40th Annual Fisherman's Day. However, because of the unfavorable weather and turbulent currents, the trolling tournament didn't get underway until the following day. This year's title of "Miss Billfish 2022" was awarded to Ms. Carrie-Lynn Alfred.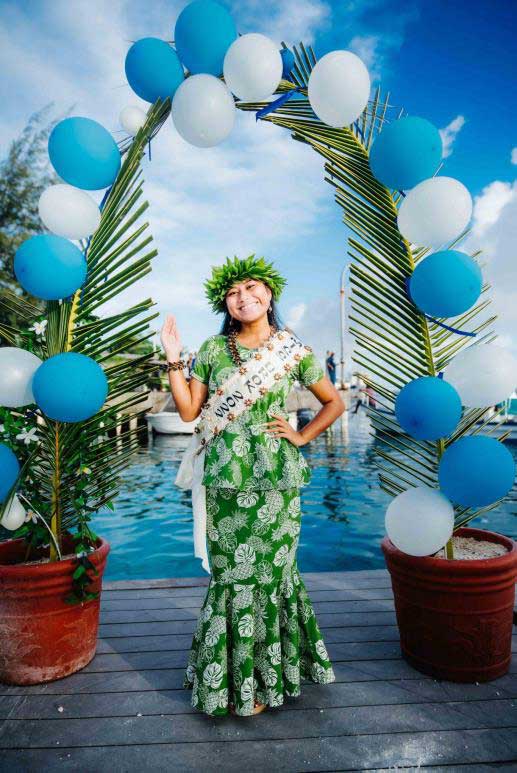 The Urok tournament commenced on the same dates as the Billfish tournament. There were 44 total participants that took part in this Urok Tournament. "Urok" is the marshallese term for bottom fishing. This year's title of "Miss Urok 2022" was awarded to Ms. Chanelle Tokoyo Wase.
These two tournament events are some of the highlights of ocean sports activities here in the RMI. 

Miss Marshall Islands Pageant 2022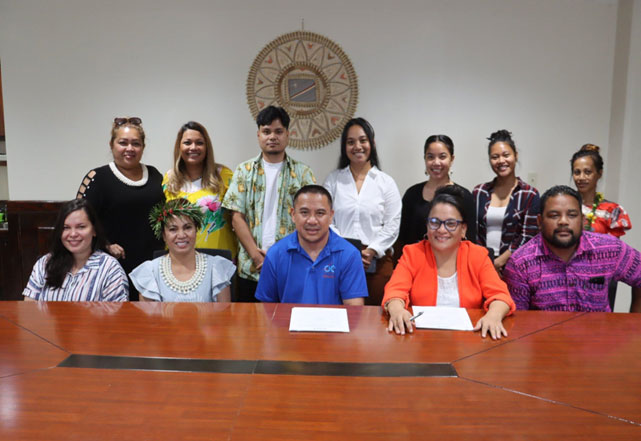 The official signing of a Memorandum of Understanding (MoU) took place between the Office of Commerce, Investment, and Tourism (OCIT) and the Kora in Okrane (KIO) club on July 8th, 2022, in the Conference Room of the Ministry of Natural Resources and Commerce. The purpose of this MoU is to formally commence their partnership alongside the Ministry of Natural Resources and Commerce (NRC) and National Energy (NEO) in the hosting of the upcoming Miss Marshall Islands Pageant in 2022. The tentative dates are set for September 25th to October 1st, 2022 The "Miss Marshall Islands Pageant" concept was initially created with the intention of recognizing and promoting the positive attributes, intelligence, and abilities of our young Marshallese women, as well as providing them with opportunities to develop and discover their full potential.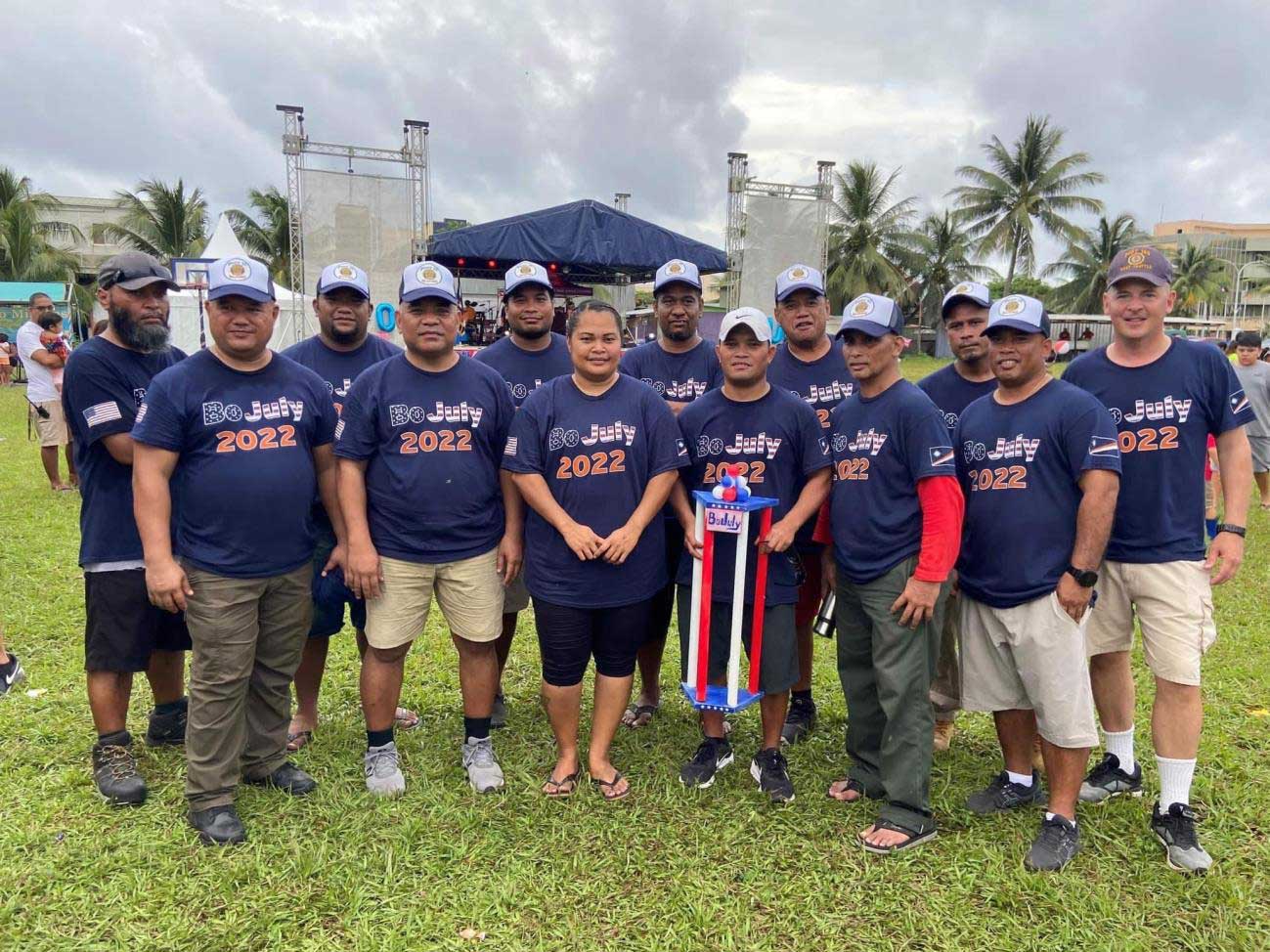 To celebrate the US 246th Independence Day, the RMI Post 22 Veterans, in collaboration with the Office of Commerce, Investment, and Tourism (OCIT), US Embassy-Majuro, 692 Productions, RMI Government, and Marshall Islands Local Government (Malgov), hosted a mini night market and carnival at Delap Park on Saturday, July 9th, 2022, from 2 PM to 9 PM. This day calls for both celebration and reflection. On this day, Americans not only celebrate their country's history, legacy, and traditions; they also dedicate this day to honoring the people who gave their lives to protect and advance the ideals and principles on which the country was founded. As part of the celebration, the US usually sets off fireworks, and with this, the theme for this event was "BoJuly," which is the marshallese term for "fireworks."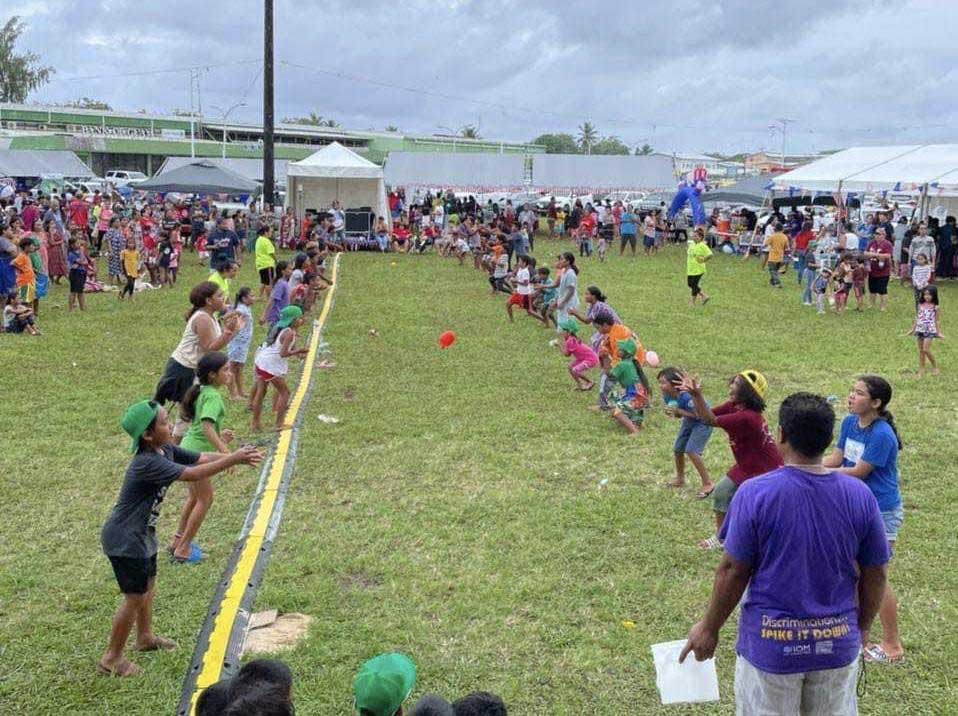 The celebration kicked off with a flag raising to the national anthem, followed by the foot parade, and opening of the carnival and night market.To represent diversity in the RMI, the mini night market only had six (6) vendors which served food, including Marshallese food, Fijian food, Filipino food, Japanese food, and Thai food, as well as a diverse dessert booth that happily donated lamington cakes to the Australian Embassy as part of their giveaways. As for the carnival, organizations in the RMI specifically Ukot Boka Eo Association, International Organization for Migration (IOM), Pacific International Inc (PII), Marshall Islands Non-Governmental Organization (MICNGOs), Filipino Association Marshall Islands (FAMI), Alele Museum, Micronesian Islander Community, Taiwan Embassy, Australian Embassy, Fijian Community, Copy Masters, Payless, KnK, Majuro Computer Service, Majuro Atoll Waste Company (MAWC), Majuro Waste and Sewage Company (MWSC), Waan Aelon in Majol (WAM), and Majuro Minions were all welcomed to showcase and promote their work, and provide fun activities for all, including prizes to give away.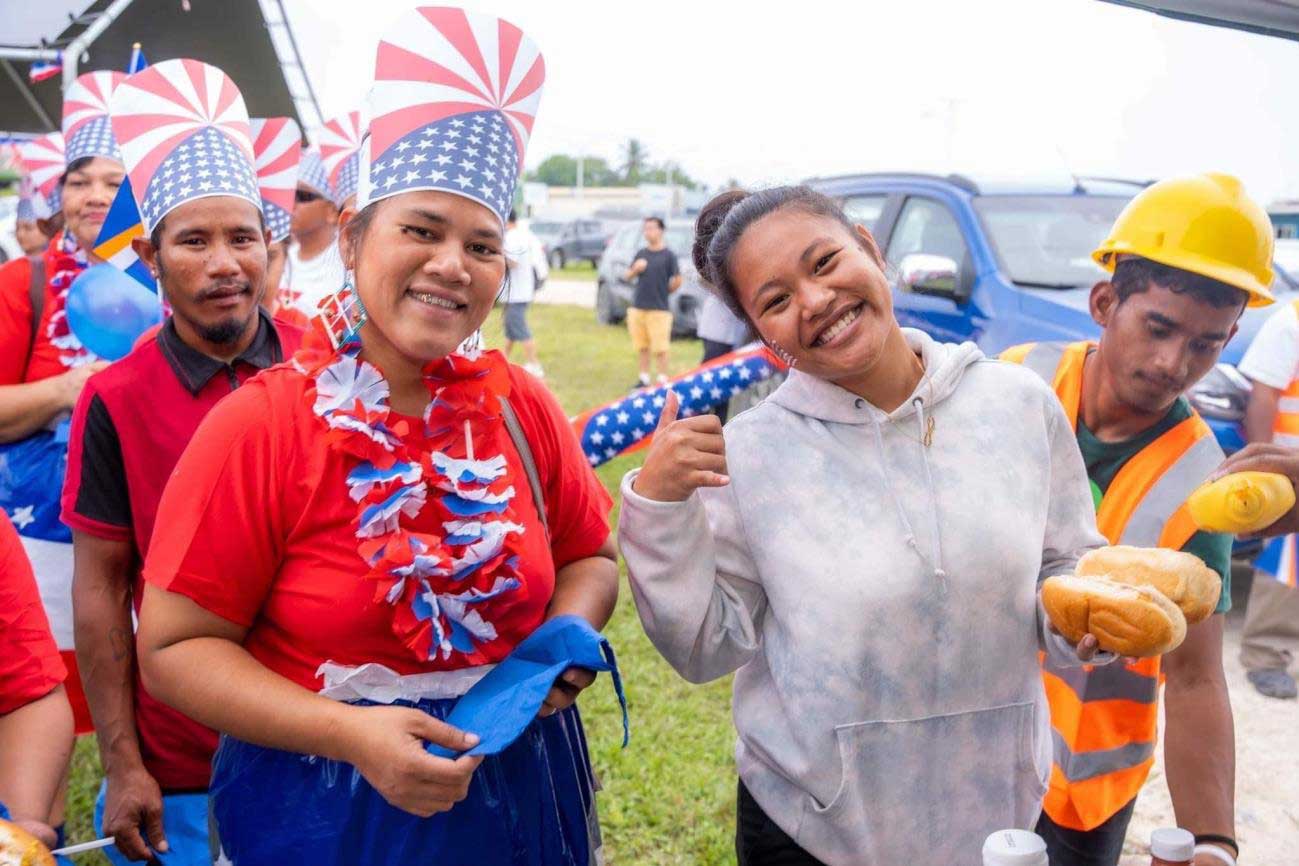 Also, the US embassy gave out free hotdogs, popcorn, and water to all. Despite the cloudy and gloomy weather, the "BoJuly" team were able to pull off a successful event. The event attracted visitors from our biggest domestic market, Kwajalein atoll. (BoJuly Celebration, US Embassy-Majuro) 

RMI's plans to reopen its borders: October 1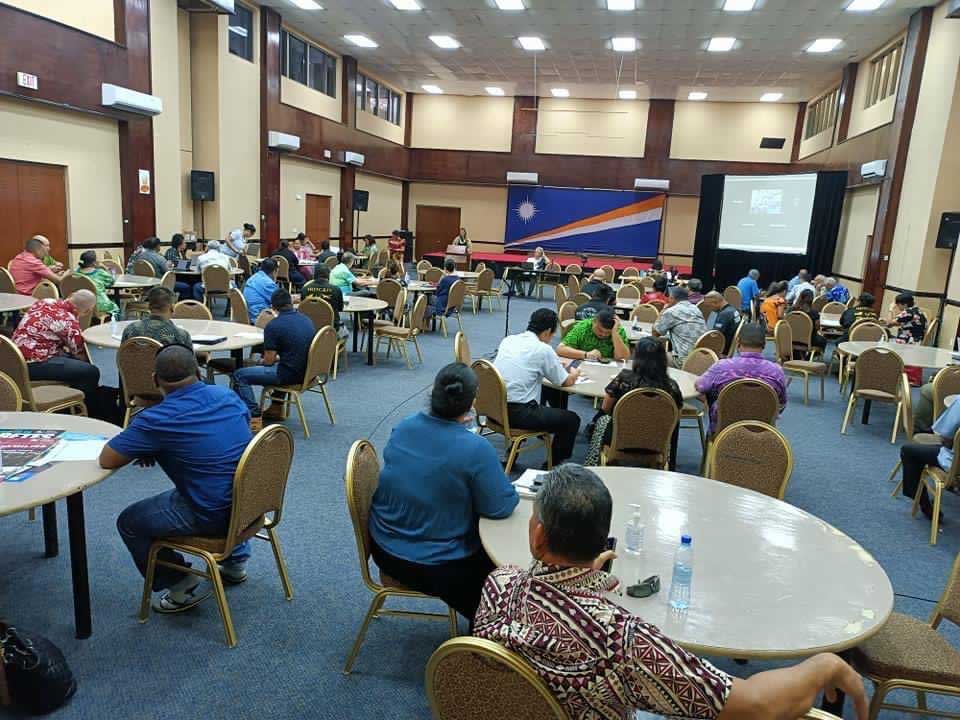 In recent months, the Office of Commerce, Investment and Tourism (OCIT) engaged discussions with the Private Sector Development Initiative (PSDI), a branch of the Asian Development Bank that seeks to aid private sector development in its member countries, in developing Standards Operating Procedures (SOPs) for the RMI Private and Tourism Sectors as they prepare for the eventual re-opening of the RMI Borders. OCIT in collaboration with PSDI wants to ensure good practices with COVID – safe reopening of borders and resilience building to meet future challenges head on.
The government of the RMI has officially announced October 1, 2023 as the official date to reopen the borders. In preparation for it, the Natural Disaster Committee (NDC) held a two-day summit focusing on the preparations that will be carried out when the borders reopen. This summit took place at the RMI International Conference Convention (ICC) on July 14th-15th, 2022. Both of these efforts are meant to enhance the safety of domestic and international travel not only for the local community and returning citizens, but also for potential tourists. OCIT is actively engaging with domestic and international partners along with different stakeholders in efforts of ensuring that the RMI becomes a safe destination.
For more information visit:
https://www.micronesiatour.com/destinations/marshall-islands
Member Highlight
AIR Marshall Islands, Inc (AMI)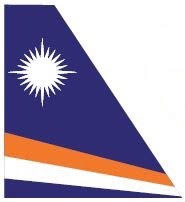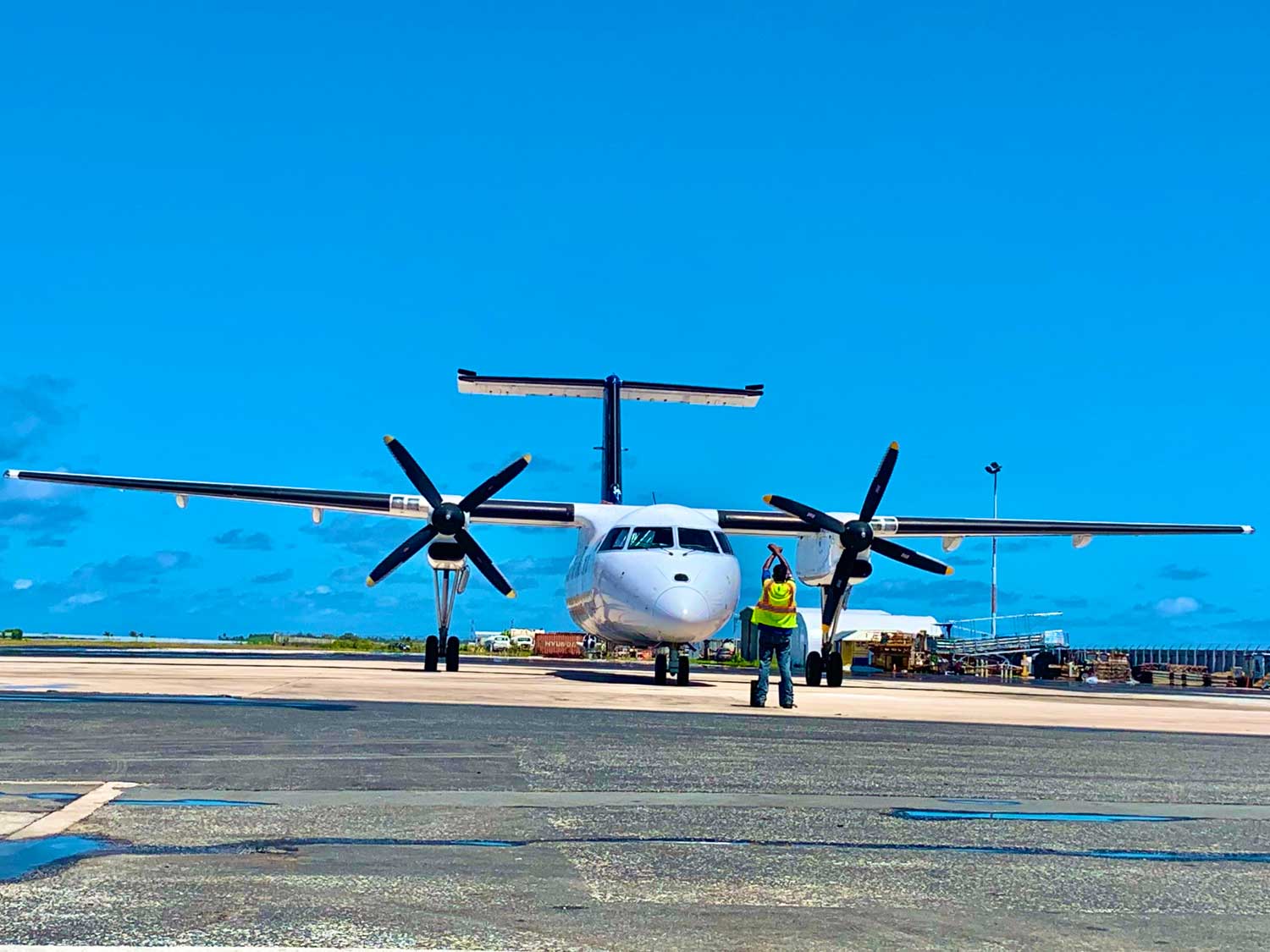 When the pandemic struck the globe in May 2020, The Republic of the Marshall Islands (RMI) was one of the first nations to halt international travel. And while our country officially closed its borders on May 8, 2020, services at Air Marshall Islands (AMI) continued. In a sense, the pandemic made AMI stronger: as the sole air transport within the RMI, AMI remained vigilant. Our team adapted and trained in accordance to evolving guidelines given to our National Disaster Committee (NDC) by the World Health Organization (WHO). Two months within our border shutdown in May 28, 2020, AMI was tasked on a mission to Pohnpei at the Federated States of Micronesia to repatriate 7 RMI citizens. Two of which were lost at sea for more than 40 days and drifted to Namoluk Atoll in Chuuk. The successful mission thus started the RMI Repatriation Program in which AMI became an integral asset. To date, AMI has safely return hundreds of citizens to their homelands within the RMI following the country's two-week ironclad quarantine on Kwajalein Atoll and Arrak Facility in Majuro. Our team even made a successful trip to the Solomon Islands to recruit valuable members of Team AMI. AMI made similar repatriation flights to Kiribati and the FSM while conceding to international protocols. AT AMI, we treat our employees like family. It has been a time-honored tradition to attend employee families' weddings, first birth rituals and funerals. AMI came a long way to gain the public trust and we will continue to do so as witnessed during multiple testimonies during the recent Marshall Islands Mayors Association conference in Majuro. It was then that AMI General Manager and most veteran pilot Albon Jelke announced to the public that anyone at AMI is accessible for questions and better services. GM Jelke released his personal phone number on the live stream forum and allowed his colleagues to follow suit. While the RMI plans to reopen its borders in October this year, AMI will remain vigilant. We will not be complacent. We will continue servicing the people of the Marshall Islands while upholding the latest safety measures.