Source: Japan Online Media Center
Date: August 12, 2022
 
1. 1,000 Days to Go! Events for Expo 2025 held in Osaka and Tokyo
On July 18, events marking the 1,000 Days to Go milestone for Expo 2025 were held at the Universal Studios Japan theme park in Osaka and at the TOKYO SKYTREE. The official event mascot nickname was announced: "Myaku-Myaku," a play on words meaning both "something passed down from generation to generation" and "pulse". The theme song for the Expo was also announced and performed for the first time at the event in Osaka. For the latest information on Expo 2025, please visit:
Expo 2025 Osaka, Kansai, Japan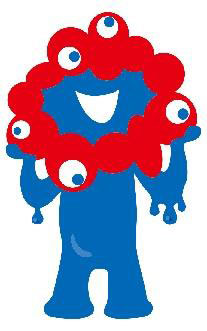 ---
2. Explore Toyama by bike
Whether you want to take a bike ride along the Sea of Japan coast with a cool ocean breeze in your face or explore the historical countryside, Toyama has plenty to offer cyclists. Rental bikes, bike shops, rest areas, and cyclist-friendly hotels are conveniently located along its cycling paths.
TOYAMA CYCLE NAVI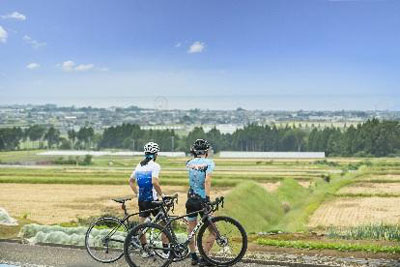 ---
3. Immerse yourself in the world of Yayoi Kusama in Matsumoto
The Matsumoto City Museum of Art in Nagano prefecture has re-opened following its renovation! The museum is particularly famous for its collection of the artworks of Yayoi Kusama, a popular Japanese avant-garde artist who was born in Matsumoto. Originally built in 2002, the museum houses the works of many Japanese artists who have either come from Matsumoto or been inspired by its surroundings, including landscape paintings by Kazuo Tamura and Japanese calligraphy by Shinzan Kamijo.
Matsumoto City Museum of Art
---
4. Embark on a picturesque gourmet train journey to the Sea of Japan
The KAIRI ("Marine Village") train has been designed to allow passengers to experience the charms and cuisine of Niigata prefecture and the Shonai region of Yamagata prefecture while on board. They can enjoy seafood and other delicacies from the local area while enjoying picturesque views of the Sea of Japan from the train windows.
KAIRI Train Service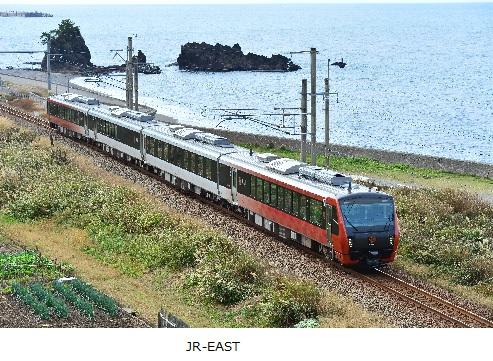 ---
5. Creating Japanese sweets and matcha green tea in Asakusa
Have you ever tasted wagashi Japanese sweets or matcha green tea? If you like these, you can try your hand at making them yourself at a café called Chazen in Asakusa, a popular tourist destination in Tokyo.
Chazen Cafe
---
6. Take a walk across a sandbank to an uninhabited island of love!
Chiringashima is a beautiful uninhabited island, only 3km in circumference, in Kagoshima Bay. It is accessible only on foot via an 800-meter-long sandbank that appears during low tide during March to October. As the sandbank only appears at certain times and connects the land with the island, it is known as the "Matchmaking Island."
Chiringashima, Kagoshima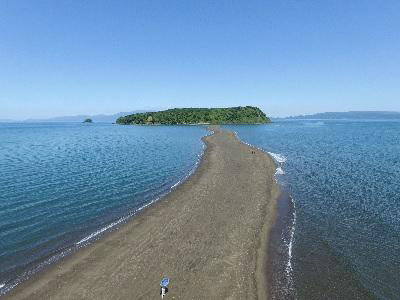 ---
7. Experience a traditional method of fishing in Lake Hamana on a summer night
Dating back more than 100 years, "Takiya-Ryo" is a traditional form of fishing using just a spear and a net to catch fish attracted to lights placed underwater, commonly practiced in the waters of Lake Hamana, a salt water lake connected to the sea in western Shizuoka prefecture. You can take a boat at sunset and head out to the lake with a spear and net - your catch is then grilled and battered for a tempura dinner while you relax on a floating dining raft close to shore and enjoy a peaceful view of the lake.
Takiya-Ryo Night Spearfishing
---
8. Looking for a thrill? Check out the new Fujiyama Slider at Fuji-Q Highland!
This summer, a new 120-meter-long slide attraction designed to thrill visitors has been installed at Fuji-Q Highland, an amusement park located at the foot of Mt. Fuji. From a height of 55 meters, visitors can slide down from the observatory deck to ground level without stopping!
Fujiyama Slider, Fuji-Q Highland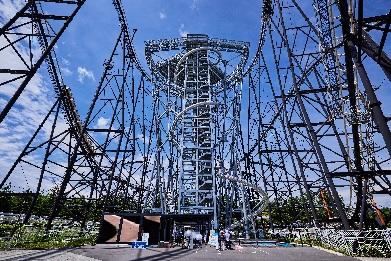 ---
9. Feel a sense of eternity in Tsurugaoka Hachimangu, Kamakura
From September 14th to 16th, the Reitai-sai (Annual Grand Festival), said to date back to the year 1187, will be held at the Tsurugaoka Hachimangu shrine in the ancient capital of Kamakura. Come and experience a spiritual moment to the sound of bell crickets echoing in the stillness.
Tsurugaoka Hachimangu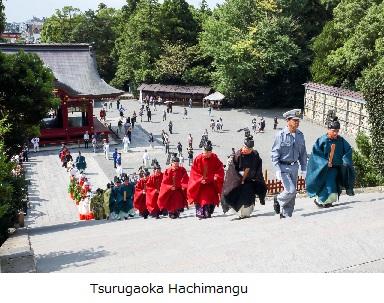 ---
10. Hanamaki Matsuri is back after three years!
The Hanamaki Matsuri Festival is an autumn festival that showcases the traditions and 420-year-history of the city of Hanamaki in Iwate prefecture, and is being held for the first time in three years. Normally a three-day event, this year's festival will take place over just two days - September 10 and 11 - and will feature a variety of traditional performances!
Hanamaki Matsuri Festival