Visitor Arrivals
Scroll the table left to right
| | |
| --- | --- |
| Jan 2020: | 1,977 |
| Feb 2020: | 560 |
| Mar 2020: | 309 |
| (Jan - Mar) TOTAL | 2,846 |
Scroll the table left to right
Scroll the table left to right
| | | | |
| --- | --- | --- | --- |
| Purpose of Travel (Non-FSM) | Jan 2020 | Feb 2020 | Mar 2020 |
| Business | 193 | 79 | 20 |
| Conference/Seminar | 21 | 14 | 1 |
| Employment | 89 | 17 | 9 |
| Leisure/Vacation | 893 | 44 | 10 |
| Missionary | 18 | 4 | 10 |
| NOT STATED | 143 | 61 | 34 |
| Others | 4 | 1 |   |
| Transit/Crew | 127 | 42 | 2 |
| Visiting Friends/Relatives | 67 | 25 | 15 |
| TOTALS | 1,555 | 287 | 101 |
Scroll the table left to right
2021 Calendar of Events
Scroll the table left to right
| | |
| --- | --- |
| DATE | HOLIDAYS/EVENTS |
| January 1 | New Year's Day |
| January 25 | Kapingamarangi Constitution Day |
| February 24 | Sokehs Rebellion Day |
| February 27 | Kitti Constitution Day |
| March 08 | International Women's Day |
| March 15 | Kapingamarangi Taro Patch Day |
| March 31 | FSM Pohnpei Cultural Day |
| April 02 | Good Friday |
| April 22 | Earth Day |
| May 01 | Madolenihmw Constitution Day |
| May 10 | FSM Constitution Day |
| May 17 | Kolonia Town Charter Day |
| May 26 | U Constitution Day |
| June 05 | Mwoakilloa Constitution Day |
| June 26 | Nukuoro Constitution Day |
| August 02 | Sokehs Constitution Day |
| September 11 | Pohnpei Liberation Day |
| September 13 | Micronesian Cleanup Day |
| September 20 | Kolonia Town Constitution Day |
| October 10 | Nett Constitution Day/ Pingelap Constitution Day |
| October 16 | World Food Day |
| October 18 | Sapwuahfik Constitution Day |
| October 24 | United Nations Day |
| November 3 | FSM Independence Day |
| November 8 | Pohnpei Constitution Day |
| November 11 | FSM Veterans of Foreign War |
| November 25 | Thanksgiving Day |
| December 25 | Christmas Day |
Scroll the table left to right
Preparations for Border Re-Opening
During this lockdown, we are focusing on our 5 year implementation plan ( 2021- 2025) two main priority projects of the development of Nan Madol World Heritage Site and the Sokehs Ridge. These are the main two projects that we are focusing on. Aside from these two projects, we just officially launch our Tourism Website and there are some changes that need to be made and complete by the end of this month.
 
---
Member Highlight
Sea Breeze Hotel & Red Snapper Restaurant
(Preparation for tourism during COVID-19)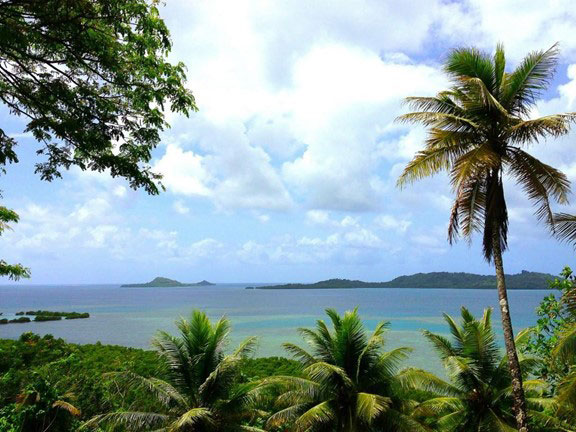 It's no secret that the COVID-19 crisis has shocked the hospitality industry. The devastating impact has left our hotel and restaurant struggling to stay in business.

While the hospitality industry continues to struggle, it is time to adapt and reinvent our ways to attract tourist.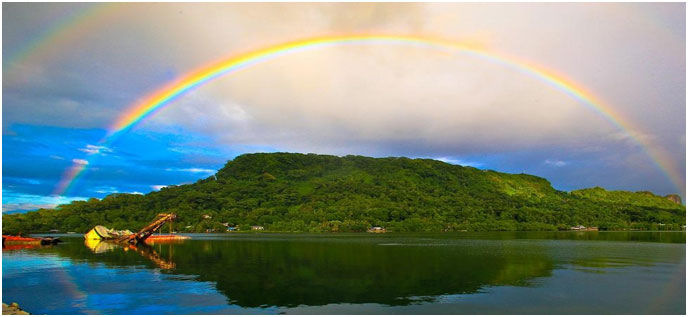 New hygiene standards
Our hotel and restaurant always respect high hygiene standards. Due to Covid-19, however, hygiene processes will be required in all areas of our facility. From the hall to the doorway, from the rooms to the common areas, everything must be sanitized and safe at all times.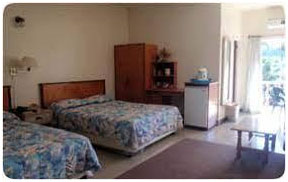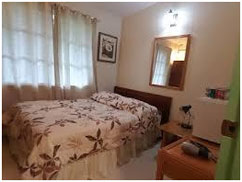 Sea Breeze Hotel – Rooms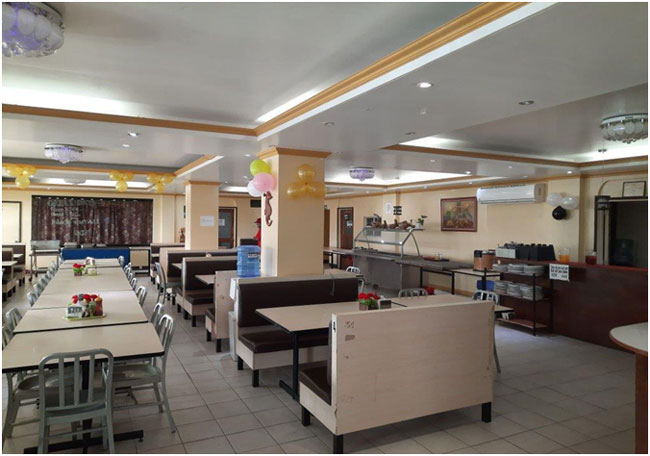 Red Snapper Restaurant
Guests and Staff Health & Safety
With changing times, we focus on the health and safety of our guests and staff members.
We keep inventory of masks, gloves, sanitizers, and special cleaning equipment. We will conduct temperature checks on guest arrivals. We will reduce points of contact for people entering our property.
 
Optimize spaces
Our hotel continues to guarantee its services to guests, for this reason we have remodeled outdoor spaces and apply social distancing protocols (2 meters).
 
Cancellation Policy
Among the things we have learned in this period is that anything can happen, anytime. In this phase still characterized by uncertainty, where you cannot be sure of what will happen, it is essential to allow our guests to cancel their reservation at any time and at no cost.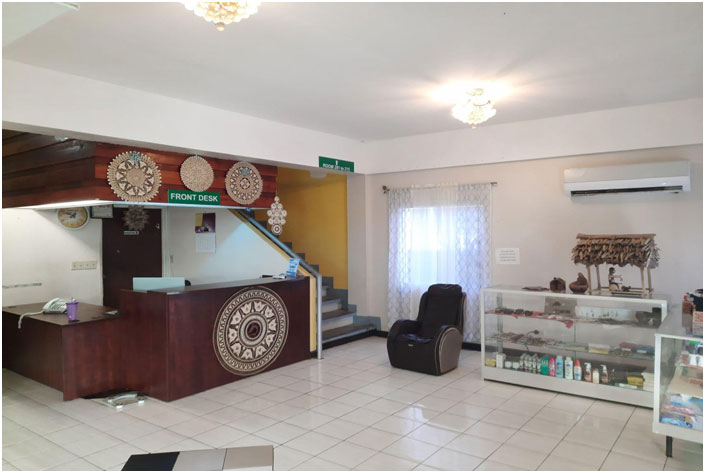 Sea Breeze Hotel – Front Desk
New ways to check-in
The first change will be in the way of welcoming each guest. It will be necessary to organize a reception without human contact. We choose electronic devise that allow check-in and check-out. We need only passport copy.
 
Room Cleaning
The objects that are touched most often, such as handles of the doors and furniture, the switches, the remote control etc., must be carefully sanitized.
 
Laundry, linen and rubbish disposal
We implement the use of Personal Protective Equipment (PPE), as well as sealable laundry and rubbish bags. The sheets and linen must be machine washed at 70 C or more.
 
Provide information to guests
We are providing information to guests in the form of brochures and handouts. This is the best way to keep our guests safe while they use our services and amenities is to provide them with plenty of information.
 
Protection against Covid-19
We have installed dispensers for the sanitizing gel so as to allow guests to wash their hands at any time.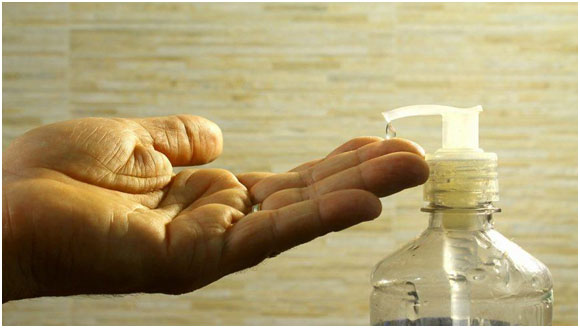 Sanitizing Gel
TOURIST SITE PHOTOS
Below are the tourist sites.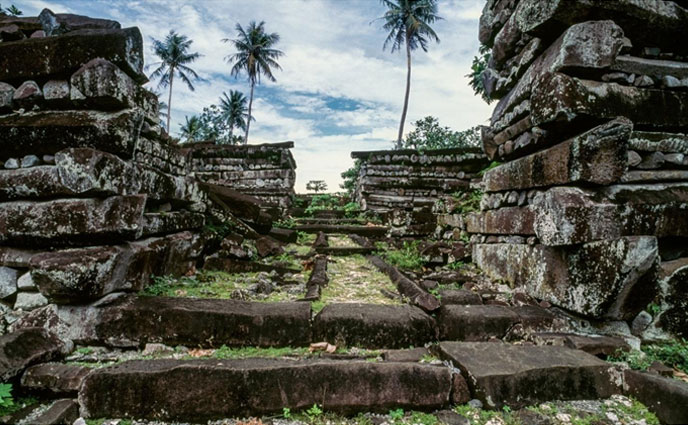 Nan Madol Ruins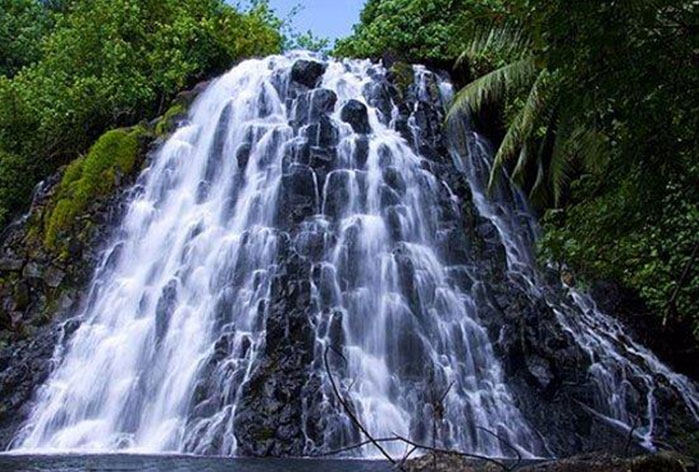 Kepirohi waterfalls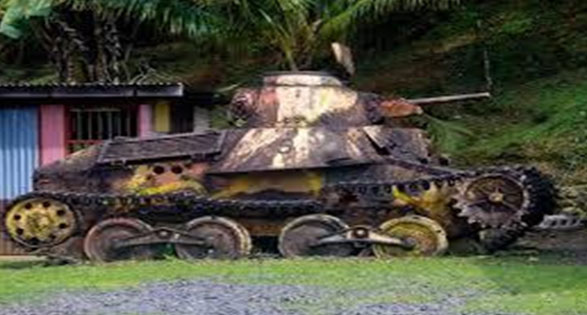 Japanese battle gun in Kolonia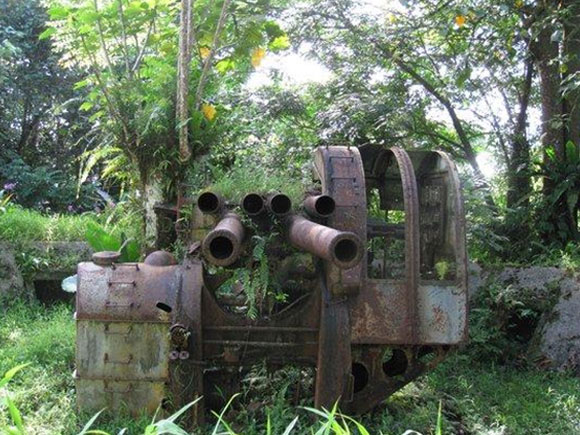 Japanese cannon in Sokehs mountain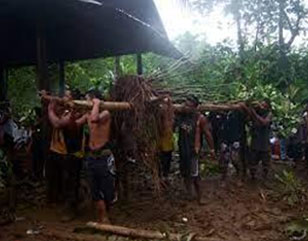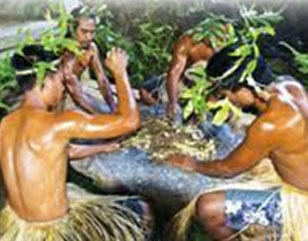 Sakauen Pohnpei – a famous local and traditional Kava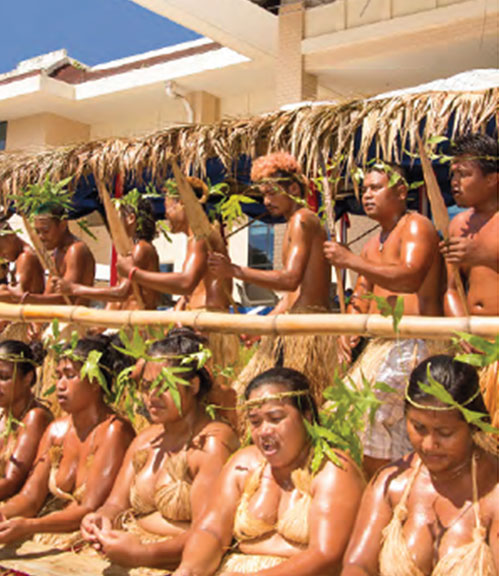 Local dance tradition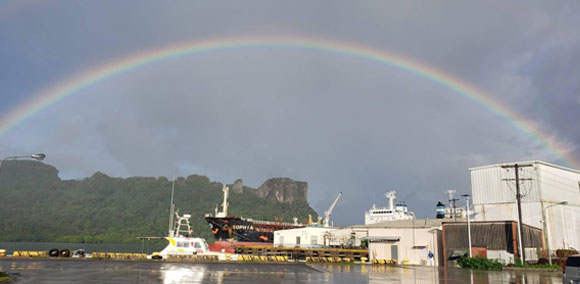 Pohnpei Port
Tour Transportations Below: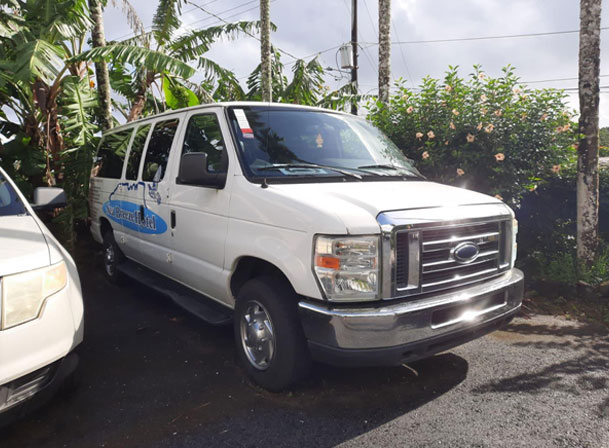 Sea Breeze Hotel - Van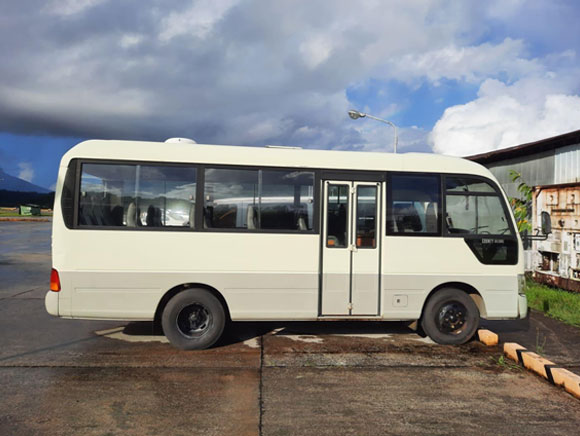 Sea Breeze Hotel – Bus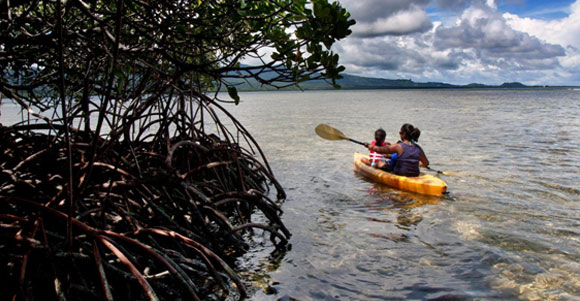 Kayak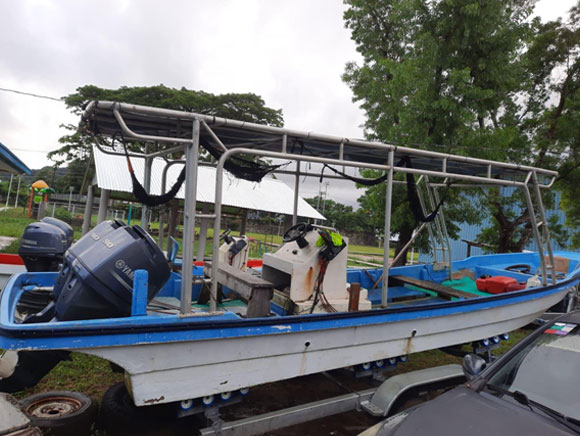 Sea Breeze Hotel – Twin Engine 90 HP Speed Boat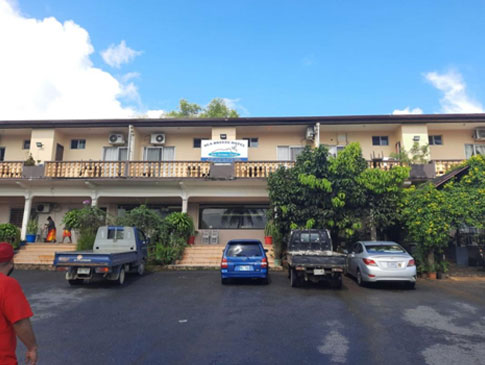 Sea Breeze Hotel – Front View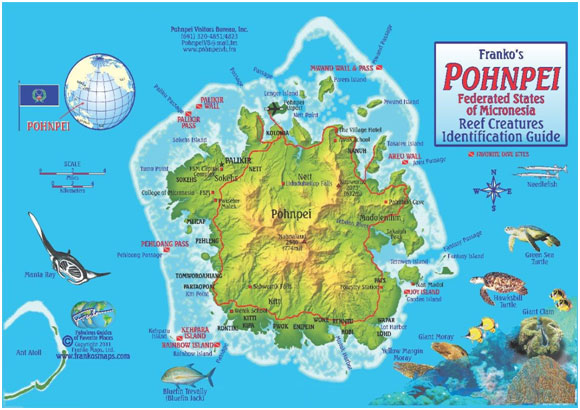 Pohnpei Map
We welcome you all!

SEA BREEZE HOTEL
P.O.Box 692
Kolonia, Pohnpei FM 96941
Tel. No.: (691) 320 2065/2066
E-mail: [email protected]