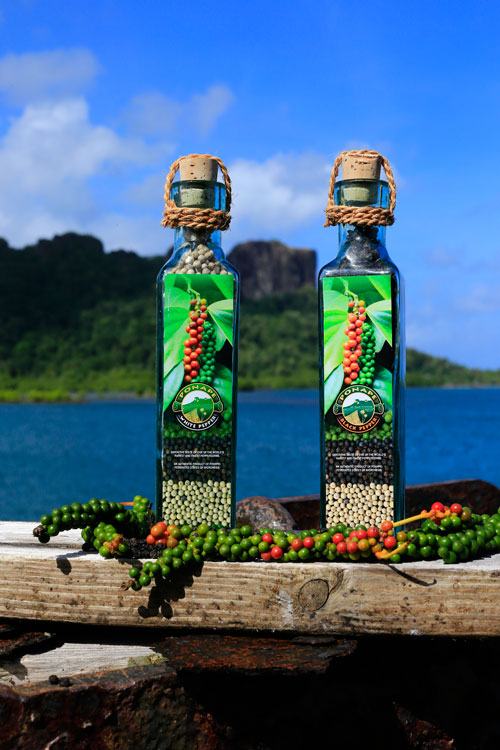 For more information, visit:
https://micronesiatour.com/destinations/pohnpei


Member Highlight
LAIDENKI DIVING AND TOURS
As with all tourism-related businesses on Pohnpei, Laidenki Diving & Tours has suffered significant losses from the covid-19 travel restrictions. We opened in 2018 and struggled through two years of growing pains. When 2020 began, we looked forward to a substantial increase of visiting divers, with reservations coming in for extended dive vacations from Guam, Kwajalein, and Australia. But with the necessary imposition of Covid-related travel restrictions, we had to cancel all these reservations. We have been able to keep open only with the assistance of stimulus money provided by the government.
Since the shut-down of tourist arrivals in March 2020 we have focused our efforts on the limited local community of divers. We continue offer trips each weekend and on holidays. A recent example of what we offer is the following for this past Veterans' Day:
This holiday looks to be a great time to dive. There is an incoming tide all morning into late afternoon. This means that a mid-morning departure will provide good visibility for both pass and inside-the-lagoon sites. If you want to dive, contact us and we can arrange for a trip for you. This offer requires a minimum of three divers, so find a few buddies and let us know what you want to do.
We had no takers, which is what happens most often, but we continue to offer a variety of trips each week and to dive. With only few customers about once a month, we do not cover our costs, though we active. Below is a photo from one of our trips.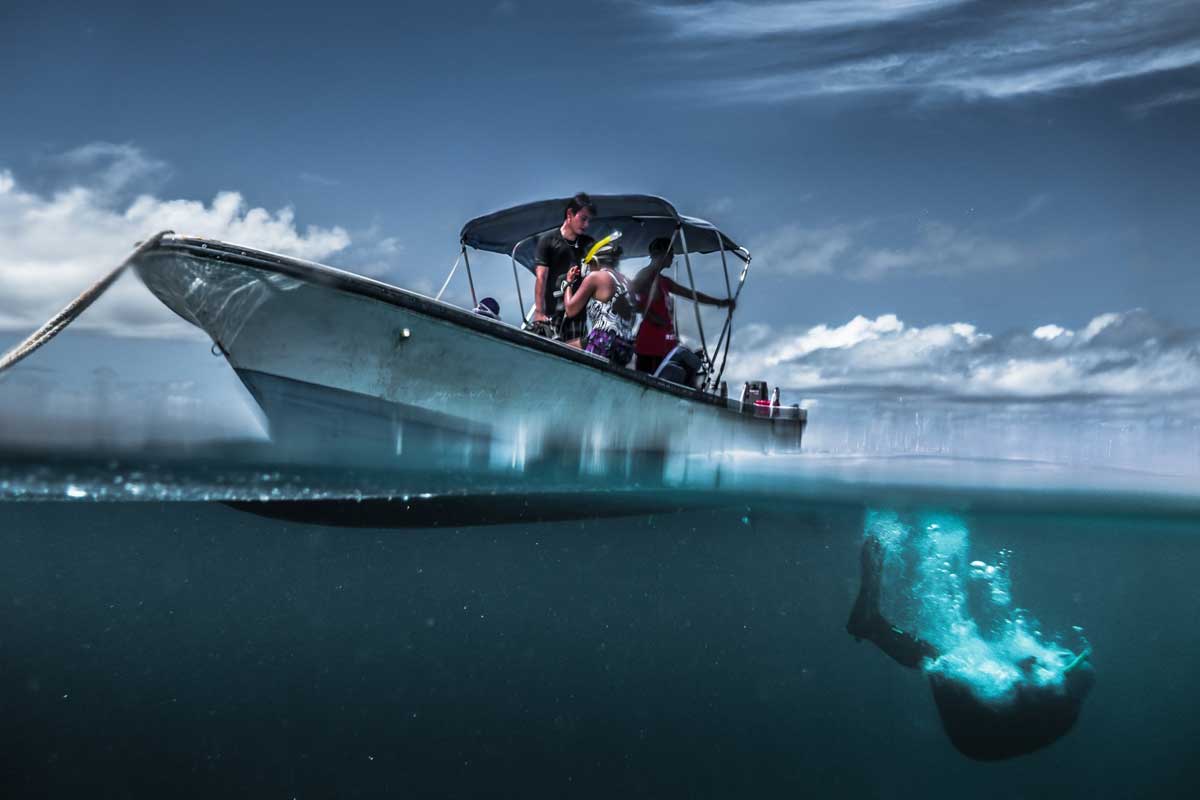 We've used the time to keep our office, gear, and boat serviced and in ready-to-go condition, adding a launch ramp and trailer in recent months.
Other business activity has included continuing our dive instruction. We've taught PADI courses, primarily the Open Water Diver classes, but also a few of the continuing education classes, such as Emergency First Response and Rescue Diver. Members of our staff have taken part in online tourism classes from Rosie Academy in Fiji, making contacts with several organizations in Oceana.
We would like to remain positive about the company's future; however, with the likelihood of a cessation of the stimulus money, and with no end in sight of the covid-restrictions that do not allow tourists to enter the country, it is unlikely that we will be able to remain open after we exhaust our present funds. We are uncertain when or if the shut-down will end.