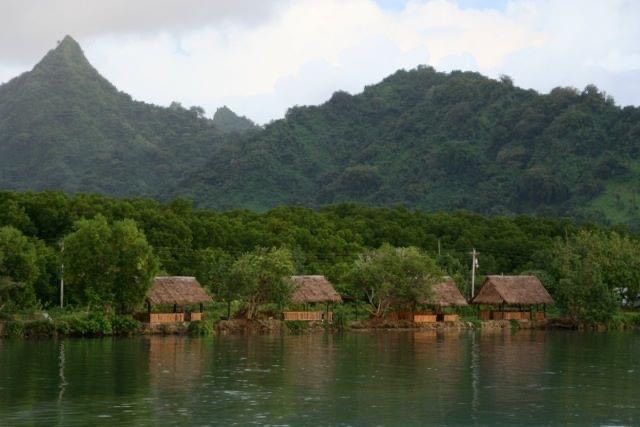 Destination Update
Covid-19 has reached our shores…
Our focus now is to learn how to live with this terrible virus and move forward as best as we can.
This is the latest COVID-19 situation report at the time of this writing: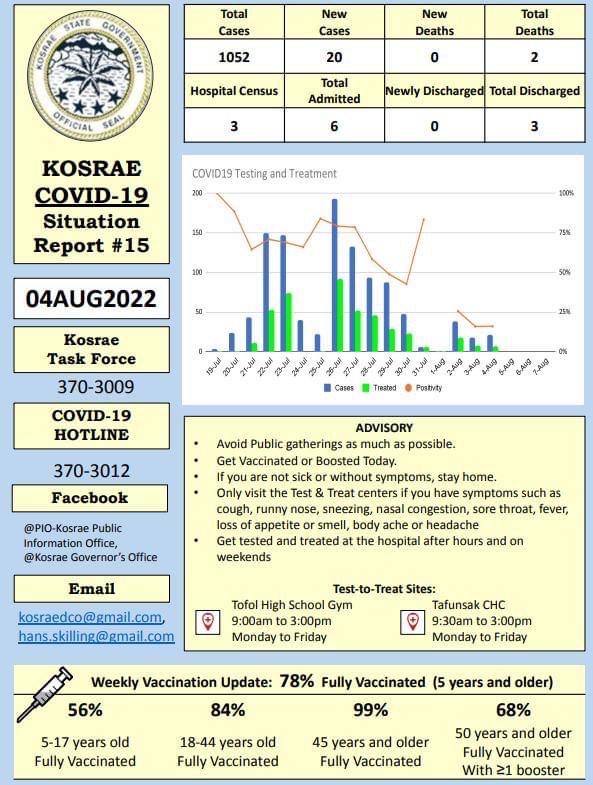 For Kosrae Covid-19 updates please see:
https://www.facebook.com/profile.php?id=100064798176330

For other Kosrae updates please see:
https://www.facebook.com/KosraeIsland/
For more information visit:
https://www.micronesiatour.com/destinations/kosrae
Member Highlight
Kosrae State Historic Preservation Office (Kosrae HPO)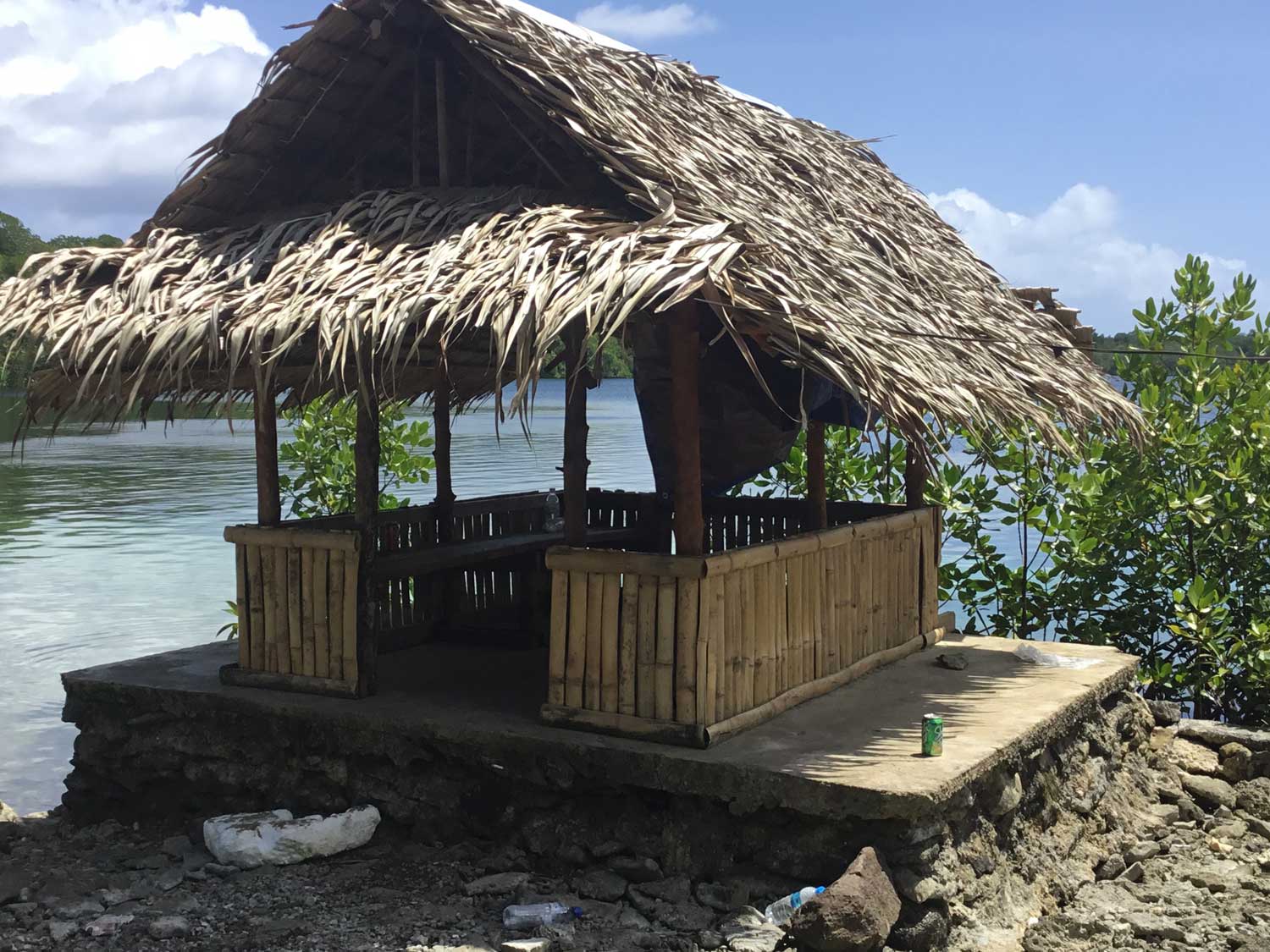 By Swenson Thomson, Kosrae Historic Preservation Officer & Ashley Meredith, FSM National Cultural Anthropologist and Deputy FSM National Historic Preservation Officer
Since close of the FSM borders in 2020, Kosrae State took the opportunity to reflect on tourism in the previous years and prepare for the opening in August 2022. In two years' time, the Kosrae State Historic Preservation Office (affectionately, the Kosrae HPO), a unit in the Kosrae Island Resource Management Authority (KIRMA) and a sister agency to the FSM Office of National Archives, Culture, and Historic Preservation (FSM NACH) assisted in hosting and participated in a Protected Area's Cross Sits Learning Exchange (LEX), tour guide training, overall site preparation around the island, including the famous Lelu Ruins, Utwe Biosphere Reserve (UBR), and the Mahkontowe Conservation Area (MCA), and even a couple of celebrations took place.
The first two projects were supported in partnership with Ridge to Reef (R2R). This was a workshop for all existing and proposed protected areas (PAs) mainly to update status of existing protected and conservation areas, as well as identify needs and priority concerns. It was also an opportunity for proposed sites to learn what is being shared by existing sites in terms of management plan development and processes, challenges faced, improvements, and the PA's progress. The 2022 Tour Guide Training focused on increasing tour guides' capacity to effectively guide visitors to existing and proposed PAs and conservation sites in a way that ensures the integrity of the sites is not compromised. Both NGOs and community organizations were invited to participate across the island.
Amidst the development projects, the Kosrae HPO helped to host the annual Women's Day and Cultural Day festivities. The Women's Day acknowledges and celebrates women's roles and contribution to community, food security, and cultural transmission while the Cultural Day (an FSM holiday celebrating each state's cultural groups) exemplifies cultural practices. In the case of Kosrae, fafa pounding, weaving, and dancing are among the favorites! As the FSM anticipates to open the border on August 1, each of the States gather on Pohnpei in late July to participate in the first Micronesia Expo!