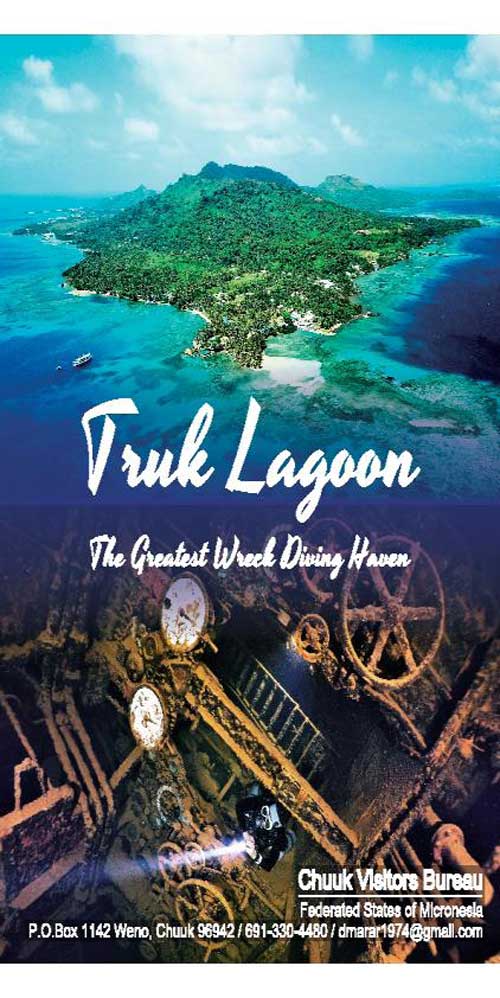 Destination Update
Latest News and Events
FSM R & D Conference held in Chuuk (January 24-28, 2022) Theme: Working together to build a Sustainable Resilient Tomorrow Objective: To provide a platform to discuss and make recommendations on measures and implementation modalities to facilitate sustainable economic development in the FSM – focusing on domestic and international tourism, agriculture, marine resources, fisheries and aquaculture, energy and improve data collection to support public-private partnership https://gov.fm/…/RD_Conference_Tourism_Sector_Presentation.…

Operation Hailstone 78th Anniversary Feb. 18, 2022 Short ceremony was held with students from Saramen Chuuk Academy and others and our Guest Speaker Mr. Suenaga

FSM Cultural Day (March 31, 2022) Students will be competing in presenting Chuuk's unique clothing, crafts etc.

FSM Fair (June 27 – July 1, 2022) All FSM States will come to Pohnpei State for one whole week to showcase all the products and services for each respective states.
2021 Visitor Arrivals – NONE
2022 YTD Visitor Arrivals - NONE
For more information, visit:
https://micronesiatour.com/destinations/chuuk

 
Member Highlight
Chuuk Women's Council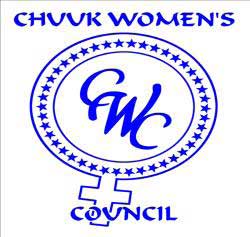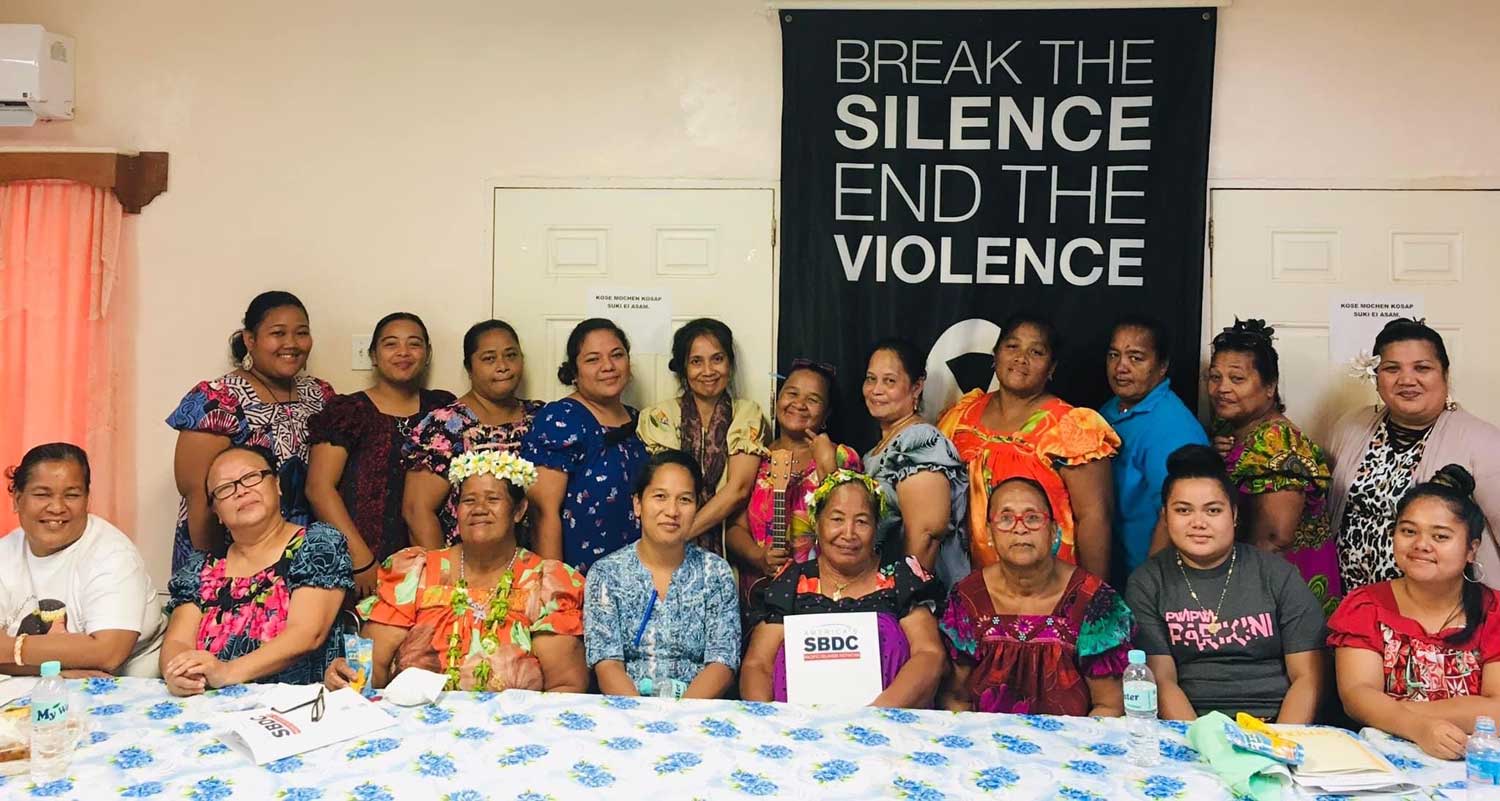 While the world was in chaos from the COVID-19 Pandemic, the Chuuk Women's Council forged ahead. The organization's Key Population Program and Tongen Inepwineu Counseling Center quickly switched from community outreach activities to one-on-one consultations and telephone counseling. Additionally, both programs have given out numerous Dignity Kits to its target audience.
CWC's Coaching Healthy Islander's Program geared down to only a few individual participants compared to its usual more than 20. The office staff each started his or her own home garden of vegetables to build up the immune system. And the Signature Project sewed and distributed more than 30,000 facemasks to Chuuk's schools and communities, giving 2 free facemasks to senior and disabled citizens.
Under the Neman-2-Neset Program (Conservation & Environment Program), its GROW project worked with 9 selected Lagoon islands to start up community home gardens. The Agro-forest gardens on Oneisomw got established and the Nefo Watershed Forest on Weno was rehabilitated and maintained. The divers from the Department of Marine Resources, Chuuk Conservation Society, Society for Historic Investigation & Preservation, COM-FSM Cooperative Research Extension, and the Environmental Protection Agency completed its annual coral monitoring. Blue Prosperity enabled CWC through its Nefo community partners to create a mural of ocean life on Chuuk's CFTI dock depicting the message "Our Ocean, Our Future" or "Matawach Ina Manawach."
CWC's Young Women Empowerment Program build the skills and self-confidence of more than 50 young girls. Many of them have learned how to sew facemasks, reusable menstrual pads, and cushions. The FSM Social Protection Community grants opened the opportunity for CWC and our Chuuk Community Health Clinic to work together to give out facemasks and vitamin- enriched fruit trees to schools and communities as incentives for getting COVID-19 vaccinated. And with the Department of Health Services, community members who come to CWC Center are able to know their health status.
CWC wants to give special thanks to the United Nations Development Program, Pacific Women, the UN Women, Association of Asian Pacific Community Health Organizations, the Japan Government, the Australian Government, Asian Development Bank, Kingdom of the Netherlands, The Nature Conservancy, Micronesia Conservation Trust, Micronesian Productions, the FSM National Government, the FSM Congress, Catholic Relief Services, the Church of Jesus Christ of Latter- Day Saints, Family and Friends of CWC, CWC Association and Individual members, and CWC Board members.
Please feel free to visit the links below for a glimpse of some of our exciting projects.