MESSAGE FROM THE CHAIRWOMAN
Håfa Adai, Tirow, Alii, Lenwo, Mogethin, Kaselehlie, Ran Anim, and lokwe!
Greetings from Guam!
I am pleased to be reaching out to you in my new role as Chairwoman of PATA Micronesia. We've endured so much this past year personally, professionally, and regionally. I thank our Board of Directors, Committee Chairs and Vice-Chairs, and fellow members for weathering through the most challenging time in our history.
We learned so much about the fragility of tourism globally during this pandemic. More importantly, we have learned the importance of working together to conquer unforeseen challenges that the COVID-19 pandemic has brought to our shores. As a region, we have done remarkably well in containing the situation. The fact that the islands of Micronesia have remained virtually COVID-free and both Guam and the CNMI have been able to bring the number of cases to a manageable level underscores our commitment to working together for positive outcomes.
As we begin to turn our attention to the reopening of our collective tourism economies, we need to be resolute in the mindset that the safety and security of our communities and visitors remain our foremost priority.  We have proven that we are resilient and we have the capacity to rebuild tourism in Micronesia. Our goal remains the same – to develop the region's tourism industry with great sensitivity for environmental issues, respect for Micronesian cultures, and adherence to high operational standards.
While travel restrictions still apply throughout the Pacific, our Chapter will continue to meet virtually until restrictions are lifted. We are motivated to join forces – one day soon in person – to share knowledge and resources that can help the region safely rebuild to its once-thriving tourism economy.
Let's continue to work together to move our industry from unprecedented challenges to unprecedented success!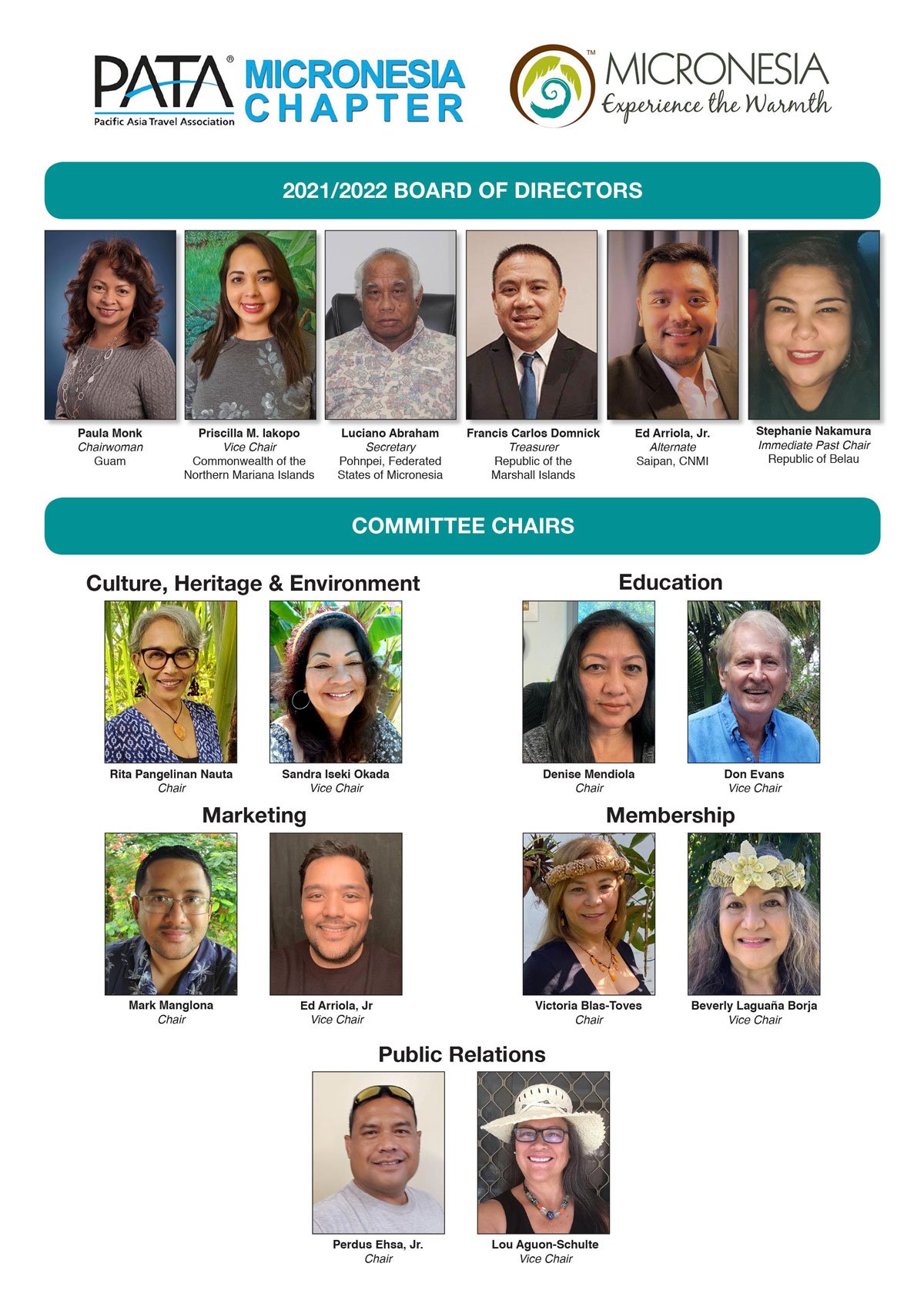 Paula Monk
PATA Micronesia Chapter Chairwoman