Håfa Adai, Tirow, Alii, Lenwo, Mogethin, Kaselehlie, Ran Anim, and Iokwe!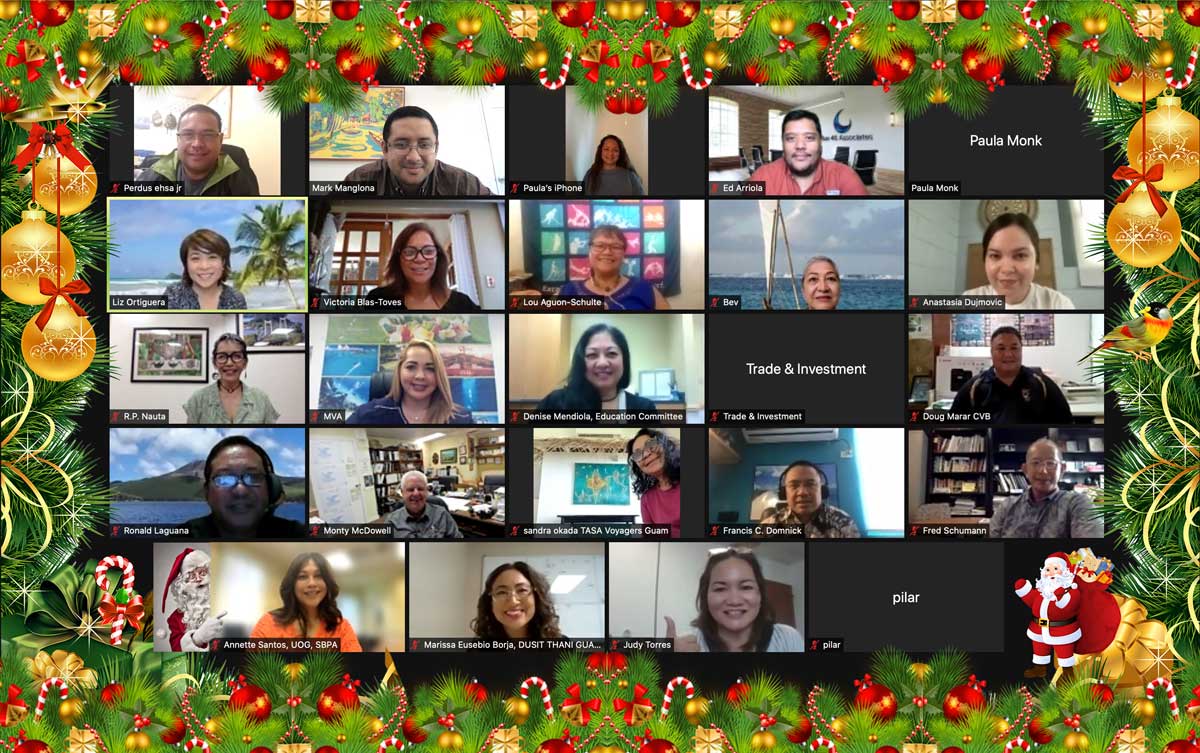 The first PATA Micronesia Chapter Membership Meeting of the year took place virtually on October 15, 2021. The meeting was a complete success and I want to thank everyone who participated. I want to also acknowledge the hard work of our committee chairs, vice chairs, and my fellow Board of Directors for working together to make this meeting possible.
 
Our Chapter was honored with a special guest appearance from PATA's new CEO, Ms. Liz Ortiguera. Ms. Ortiguera was amazed to learn about our unique Chapter and the fact that its membership spans across the vast Pacific throughout Micronesia. The new CEO also expressed her support of the Chapter and shared PATA's 8-Point Industry Recovery Plan. You may learn about PATA's recovery plan by visiting:
https://www.pata.org/blog/patas-8-point-plan?utm_source=PATAeNews&utm_ca...
.  
During the Chapter meeting, the National and State Tourism Organizations of the region reported on their respective situations. We learned of the successes and struggles that they each faced and continue to face in dealing with the COVID-19 virus, scaling up vaccination rates, and reopening their borders for tourism. And although the level in which one is dealing with the pandemic varies, we must work together, share our experiences, and provide guidance to those who may one day need it. Experts have said that the virus is here to stay and we need to learn to adapt and live with it. Together, we can strengthen the region's response to the pandemic so that one day soon, we may fully open our borders to welcome visitors once again.
 
The highlight of the Chapter meeting was the first of its kind virtual conference, "Pearls of Wisdom." The conference featured the CNMI, Guam and the Republic of Palau's COVID-19 best practices, safe travel programs and strategies to help safeguard residents and to provide incentives to bring visitors back. I want to thank our Education Committee for coordinating this insightful event and also to Dr. Fred R. Schumann from the University of Guam for his presentation on "Strategies to Rebuild Tourism for the Future in Micronesia: Capitalizing on New Opportunities."
 
With the success of the recent Chapter meeting, we look forward to providing more value to you as a member. We plan to organize other virtual events and invite top level speakers to address the Chapter on various topics that may be of interest. If you have a subject matter in mind, please feel free to contact our Education Committee Chair, Ms. Denise Mendiola at
[email protected]
.  
With the holiday season approaching, please continue to remain vigilant and safe so that we may enjoy the holidays with our loved ones. This is the time of year that we reflect on the things we are grateful for, show our appreciation to those we love, and aspire to be better with the coming of the new year. With this in mind, I would like to thank you for your continued support of our Chapter and I wish you all a joyous and prosperous holiday season!
 
Sincerely,
PAULA MONK
Chairwoman
PATA Micronesia Chapter